 Join The Workers Union Today
We will fight your corner on pay, working hours, working conditions, employment contracts, injuries at work, bullying, harassment, discrimination plus lots more. We have a voice, join us today for yours to be heard.
As a modern union we provide you with your digital union ID card once you become a full member.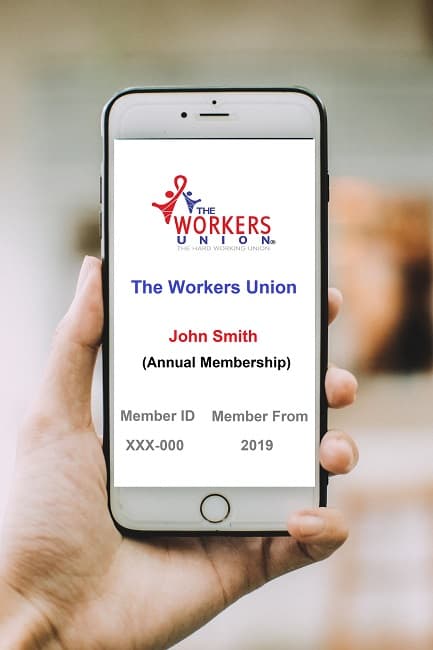 Join The Workers Union Today
Once you've completed the union registration form, you'll be able to access your personalised account.
With a wealth of resources at your fingertips you can empower yourself. Join in the conversations with other members, stayed informed about the issues that affect you and get help from industry leading specialists.
Many thousands of members can't be wrong.
OK, so we're not the oldest, nor are we the biggest, but we do have one big asset that we really look after and that's you. So, join The Workers Union and enjoy the benefits and protections we offer to all our members.
Register Now
Please provide your Name, a valid email address and create a memorable password.
We look forward to welcoming you to The Workers' Union family.