Join A Union And Become A Member Today
The world of work is changing and sometimes it can be hard to know your rights. When you join The Workers Union, you can be sure there's a powerful voice to protect you from being exploited.
We accept membership applications from every part of the UK economy, so whether you work for a private company, a public sector organisation or you're self-employed, you can join us.
What Will It Cost Me?
Membership of The Workers Union equates to just from 22p a day. That's less than a cup of tea from your local café or a copy of your favourite newspaper.
How to Become a Member?
To become a member and join us, follow this simple three-step process:
1) Visit our sign-up page and create an account.
2) Pay your subscription (union subs) to get immediate access to membership benefits. You'll need a credit or debit card to hand.
3) Receive your membership number and a welcome pack via email.
That's it you've now joined, no fuss and no bother – just instant peace of mind.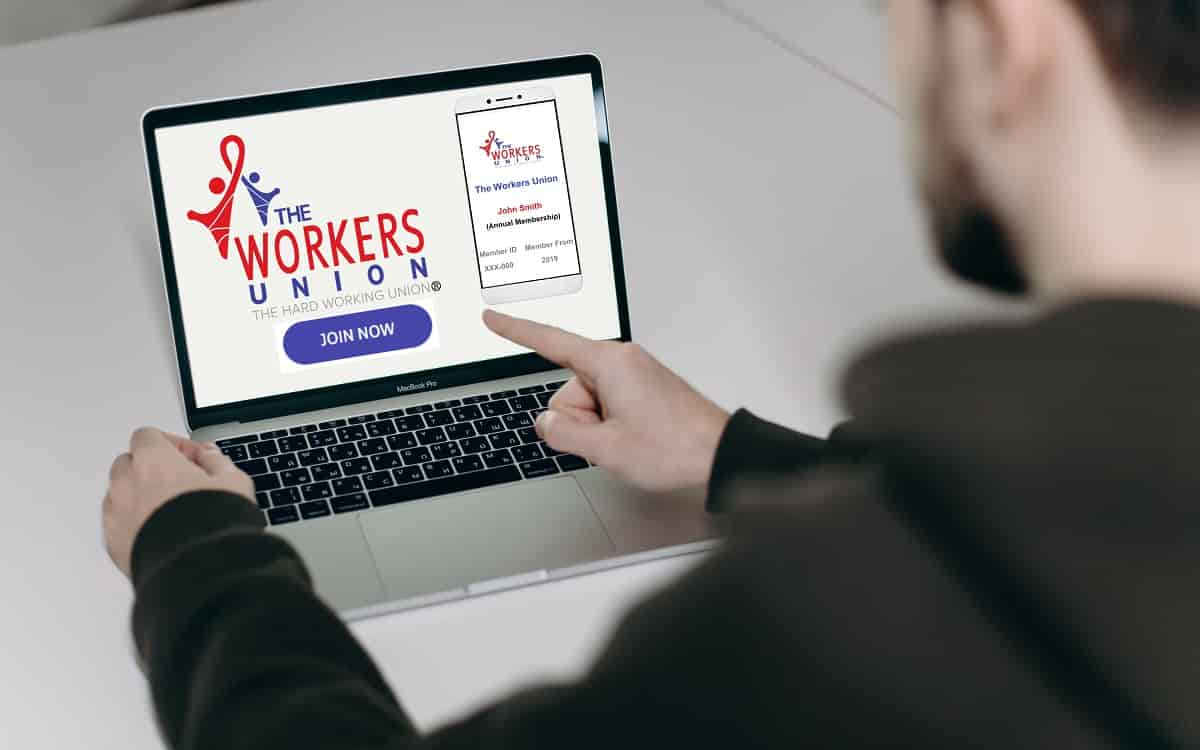 Why Choose The Workers Union?
It's a good question. Every representative organisation will tell you that they are the best union to join. Every employee union wants a slice of your income. The difference with us is that we have no interest in backing specific political parties…it's just not something we do. Neither do we run up swollen expenses bills at trade union events or pack our staff off on "research junkets" to Spain.
All we're interested in is providing working people with the best, most responsive, most effective services.
We look forward to welcoming you to our family.
How To Access Membership Services?
Our members enjoy services that put flexibility and control at their fingertips. There's no agonising calls to bored reps or frustrating waits for assistance. When you join The Workers Union, you get straight to the advice you need, when you need it.
Our unique dashboard system makes getting in touch a piece of cake. And if you need follow-up assistance, we have the expertise to cover it. We can do this because we listened to our members and responded to what they told us. We are not an old-style traditional union stuck in the ways of the past. We use bespoke modern systems designed to get you to the right person for answers fast.
If you're worried that this sounds too radical, too much of a leap in the dark, then read our statement of values. Our commitment to enhancing the rights and protections of working people is at the core of our mission. We may do business differently, but we will never stop fighting for:
adequate health and safety at work
better wages and benefits for workers
A vibrant, well-funded public sector
An end to zero-hours contracts
Equality and diversity across every sector of the economy
That's who we are and that's what we do.