Who Can Join?
The Workers Union is an inclusive organisation that's dedicated to improving the working conditions of its members. So, ask yourself these questions. What union should i join? Which union should i join in the UK? and Who can join? We warmly welcome applications from every sector of the British economy. Basically if you work, you can join.
What's in it for me?
The world of work is changing fast. Globalisation, the rise of technology and policy-blunders by successive governments have condemned generations of workers to job insecurity and low wages. Everywhere you look, people are searching for ways to protect themselves from greedy bosses, poor regulation and unfair working practices.
The Workers Union is a 21st century organisation that understands these challenges. We have access to resources that can help you hit back against bullying, harassment and exploitation. And unlike other unions, we're not stuck fighting battles from industrial disputes of the past.
So as you read this, ask yourself:
Do you want to join an active, forward thinking organisation that will always stand up for you and your rights?
Do you want immediate access to help and advice?
Are you looking for a concern that passionately believes in the success of British workers?
Do you want to join thousands of other people and make the switch to The Workers Union?
If the answer to these questions is yes, then we encourage you to become part of our strong, growing organisation.
Don't just join a workers union. Join The Workers Union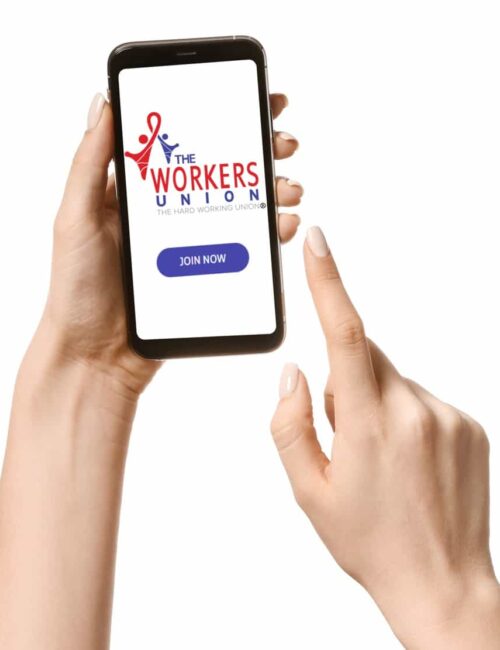 Can Anyone Join A Union?
If you work and have the right to work in the UK, then you may apply to join The Workers Union. We support people from every sector of the economy – from barristers to bar staff and factory workers to financial managers.
Our members are a cosmopolitan group that include:

If you don't see your job in the list, it doesn't matter. If you need us, we're here for you.
Get in touch or find out more about the benefits of membership here.
Frequently Asked Questions
I do not work in the public sector – can I join The Workers Union?
Yes you can. We welcome membership applications from employees in the private sector.
I work for myself – will the The Workers Union be able to help me?
Yes we will if you are a sole trader. We are here to help you, regardless of your profession, income or circumstances.
Do you invest more in representing workers at 'high profile' companies?
No, we don't. We are proud to say that are our members come from backgrounds as diverse as delivery drivers, labourers, factory workers and cleaners. Everyone has access to the same support, guidance and resources – regardless of what they do for a living.
Why should I join The Workers Union?
When you join The Workers Union, you'll become part of an organisation that fights for you and your rights every single day. Take a look at our why join page to learn more about the benefits of becoming a member.
Is there a tiered subscription charge?
No, absolutely not. We believe in equality from the outset and every single member pays exactly the same subscription fee annually. We do however, offer term length discounts either when you join or at renewal.
Can I get in touch 24/7?
Yes you can. We have invested heavily in our bespoke union software which helps you get to the right person quickly. Simply drop us a line and one of our representatives will be in touch.
Can I join The Workers Union if I'm in another union?
No. However you may find it easier on your pocket if you compare our annual subscription fees
Do you offer free registration?
Yes we do. This keeps you updated with all the latest news and fresh daily jobs listings. Just click the "Free Registration" button below.
*The Workers Union is unable to accept membership applications from persons working for or otherwise affiliated to certain political parties, including but not limited to The National Front and The British National Party.