A Union for Migrant Workers
At The Workers Union, we understand that the heart of a thriving economy often lies in the contributions of migrant workers. Our commitment is to ensure that every worker, regardless of their country of origin, is afforded the respect, rights, and support they deserve.
Migrant Workers in the UK
The UK's diverse industries are enriched by the skills, dedication, and cultural perspectives brought by migrant workers. We acknowledge their significant role and aim to provide a supportive platform where their voices are heard and rights are protected.
Migrant Workers Union: A Community of Support
As a migrant worker in the UK, you are not alone. The Workers Union serves as a migrant workers union, a community where you can connect, access resources, and find support for work-related issues. We are here to guide you through understanding local employment laws and assist in ensuring that your workplace is safe, fair, and legal.
Migrant Workers' Rights: Our Priority
Your rights as a worker are paramount. We are steadfast in our commitment to protect and advocate for migrant workers' rights. From fair wages to safe working conditions, from discrimination prevention to legal support, we are your ally in the workforce.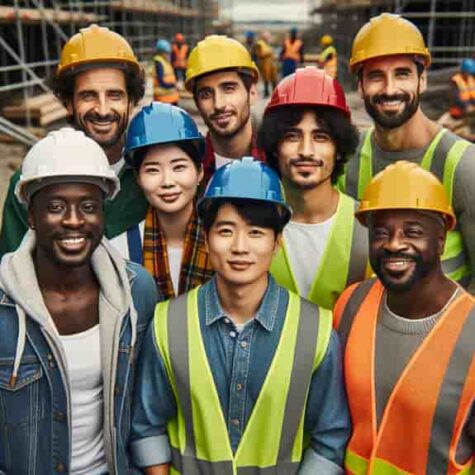 Union for Migrant Workers: Inclusive and Accessible
Our doors are open to all migrant workers seeking a union that values diversity and inclusivity. We believe in equal opportunities and union support for every worker. As long as your employment is legal within the UK, you are welcome to join our union.
Join Us: Your Union Awaits
If you are a migrant worker in the UK, seeking a community that understands your unique challenges and stands ready to support you, look no further. The Workers Union is your ally in the workforce, your support in the workplace, and your voice in the industry. Join us, and let's work together for a fairer, safer, and more inclusive working environment.
"Every worker has the right to fair treatment and equal opportunities. As a migrant worker in the UK, you bring invaluable skills and diversity to our workforce. We are here to ensure that your rights are protected, your voice is heard, and your contributions are valued. Join us, and let's build a brighter future together."