A Union for Textile Industry Workers
At The Workers Union, we understand the unique challenges faced by those in the textile industry. From long hours to workplace safety concerns, textile workers are at the core of an industry that is both historically rich and crucial to the economy. If you are a part of this vibrant sector, whether you're involved in production, design, distribution, or any other aspect of the textile world, we welcome you to join our growing community.
Why Join a Union for Textile Workers?
Joining a textile workers union like ours provides numerous benefits. We are a union of textile workers committed supporting your rights, ensuring fair pay, and enhancing workplace safety. By uniting with fellow textile industry workers, your voice becomes part of our family, capable of enacting real change.
The Workers Union: A Textile Industry Union for You
As a textile union, we offer support and resources tailored to your specific needs. We stay abreast of the latest developments in the textile sector and work tirelessly for our members. Our union for textile workers is more than just an organization; it's a support system, a place for professional growth, and a platform for your voice.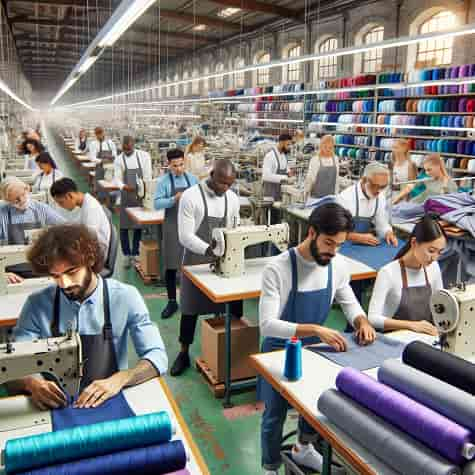 Eligibility: Who Can Join?
Our doors are open to all textile workers, regardless of your role or experience level. If you're actively engaged in the textile industry, seeking to improve your working life, and ready to stand up for your workers' rights, you are eligible to join.
Join Us Today
Become a part of the textile workers union that puts you first. With The Workers Union, you have a dedicated partner in your professional journey. If you're ready to amplify your voice and safeguard your rights, we invite you to join our union for textile workers today.
For more information on how to join, please visit our membership page or contact us directly. We're here to help you navigate the process and answer any questions you may have.
"Unity in the workplace is the fabric that strengthens the textile industry. Join us, and together, we'll weave a brighter future for all textile workers."