Workers Union Support For Factory Workers
Here at The Workers Union, we recognise that factory workers are vitally important in keeping the wheels of industry turning. We support factory workers from all sectors including car manufacturers, warehouse distribution centres and manufacturing in general.
Whether or not you work in a factory, your job might be worry-free right now. But could that change? The answer to that question might surprise you. Because the majority of employers don't offer any stress protection when things go wrong.
Consider factory workers. Some people who work in factories say their jobs are stress-free. But what happens when that changes? It could mean mental health struggles, time off work and loss of pay.
The good news is that in most industries, external employee support has increased significantly over the past decade and continues to grow stronger every year. This is true in manufacturing as well as outside of it. It's also why TWU has grown stronger and stronger working alongside non-unionised companies to ensure all employees receive necessary benefits, fair wages, legal advice, and flexible schedules to balance their lives outside of work too.
The Workers Union supports factory workers from all sectors including car manufacturers
U.K manufacturing is one of the oldest industries in the world. It's also one of the most established. And it retains a certain traditionalism in its culture. U.K. manufacturers pride themselves on providing products that improve people's lives. And as such, they're also very protective of their jobs.
The Workers Union understands the role of factory workers in maintaining Britain's reputation as a trading nation. We are committed in supporting their rights – whatever sector of the industry they work in.
The Workers Union calls for improvements into factory working conditions
In the past decade, the number of full-time workers in UK factories has skyrocketed by almost 50 percent. During that same time, the number of part-time workers has grown by almost the same amount. That means there are more full-time workers, but also part-time workers – many of whom are still at risk of being overworked and understaffed. As well as high-intensity, long hours, there's more stress, higher costs of living, and uncertainty about the future. It's no secret that despite growth, the current employment market climate is tense. Some of these factors have been ongoing for a matter of years, but others have been underway for decades. The Workers Union is uniquely placed to make a major impact in helping to reduce these concerns and provide more transparency and support to employees.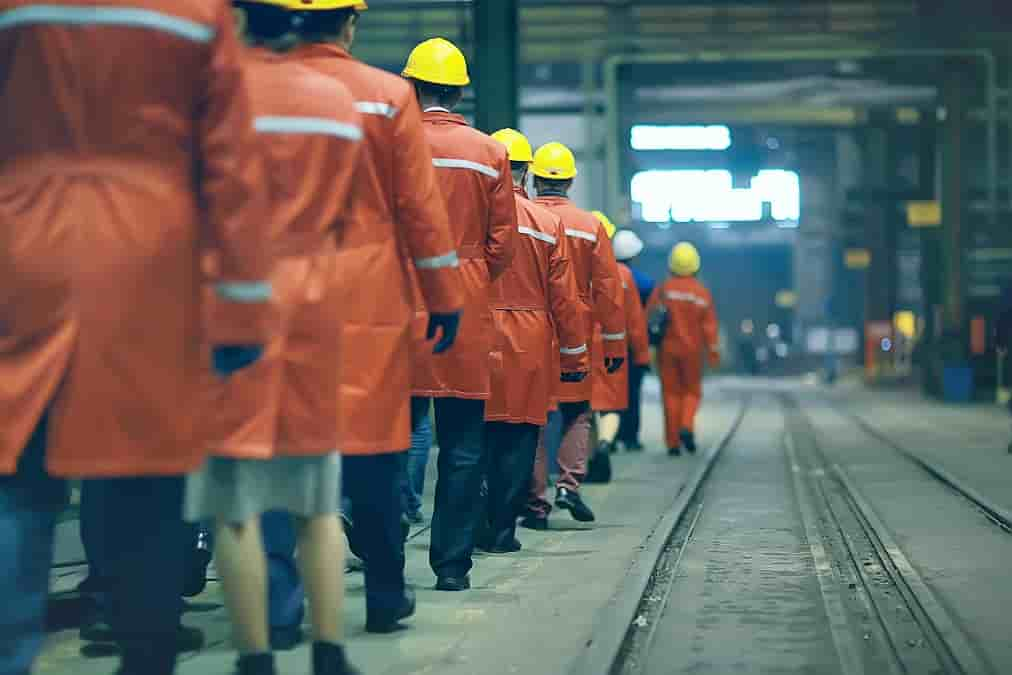 Warehouse distribution centres and manufacturing in general
In the past decade, the number of warehouse and distribution centre workers has grown by about one-third. That's an incredible leap for this industry, which was on its knees for several years. While it's amazing that the sector has grown at this rate, it also shows that there's a need for workers union support – particularly as many of these workers have become veterans. They've been in this business for years; they know the industry well, and they know what works and what doesn't.
Manufacturing in general 
We all have a role to play in supporting hard working people. As a key industry that's shaped our culture for the past 250 years, we have a responsibility to provide benefits and protections to workers in this sector. To that end, there's been a lot of discussion on the issues around labour shortage in manufacturing. Some of it is about how to best manage this. And there are lots of good arguments based on supply and demand. But for the most part, there's also been a lot of conversation about how to strengthen individual worker's rights.
Employers must end the cycle of dependency and decline 
A decline in the supply of workers – through changing conditions, natural wastage and other factors – is often followed by an increase in demand on the remaining  workforce. This is why it's critical to fully support and retain your existing workforce. Employers can do this by offering conditions that workers in other jobs enjoy, such as benefits packages and competitive pay cheques. And they can also access The Workers Union if they have questions or problems with their work.
Conclusion 
The current labour market climate is tense. Many people don't see a path forward in this environment. One way to do find one is to start looking at the job market in shades of grey. For employers, this includes understanding the competition; but for factory workers, trying out different jobs, finding jobs that fit your skills and location and looking for the right employee services support when you need it are crucial.