Farm Workers and Unions
Farm workers play a vital role in the farming industry, and their contribution cannot be overstated. Many are usually affiliated or are members of a union. They are responsible for harvesting crops, feeding and caring for livestock, and maintaining the farm's infrastructure. Farm workers also work long hours, often in challenging conditions, to ensure that the farm operates efficiently.
The Importance of Farming
The farming industry generates over £120 billion in revenue annually and employs over 300,000 people. The UK is known for producing high-quality agricultural products, such as wheat, barley, potatoes, meat, and dairy products. The country also exports over 60% of its agricultural products to other countries.
However, farmers face challenges, such as climate change. These issues have an impact on their livelihoods and the farming industry as a whole.
The UK government has recognized the importance of farm workers and has put in place various measures to support them. For example, the government has implemented a National Living Wage, so that all farm workers are paid a fair wage for their work.
The UK has a thriving farming industry that plays a vital role in the country's economy. UK farmers are the backbone of this industry, and their hard work is essential to the country's food production. UK farmers and the various challenges they face may require union membership for protection in the workplace environment. Bullying, harassment, intimidation, injuries and H&S issues are just a few of these challenges farm workers may need to overcome.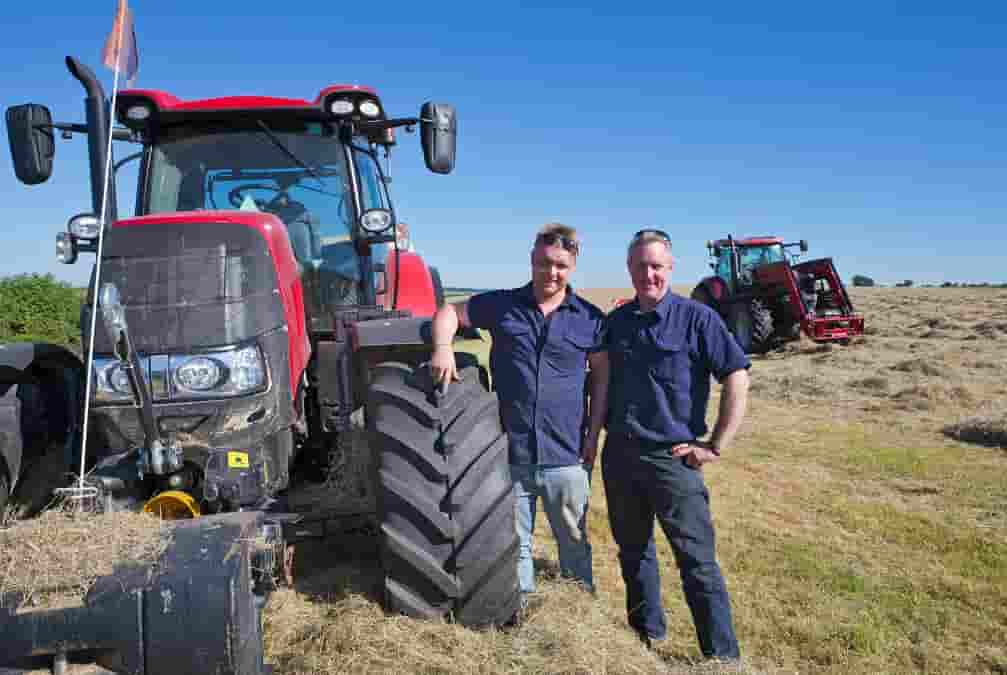 UK Farmers and Climate Change
Climate change is one of the most significant challenges facing the industry. The effects of climate change, such as droughts, floods, and heat, have a significant impact on crop yields and livestock production. UK farmers are not immune to these effects and are already experiencing the impact of climate change.
To address this challenge, farmers are adopting various measures, such as using sustainable farming practices that reduce greenhouse gas emissions and improve soil health. They are also investing in renewable energy sources, such as wind and solar power, to reduce their carbon footprint.
Technical Challenges
UK farmers and farm workers face various technical challenges, Many need to adopt new technologies and farming practices. This means managing data effectively, and dealing with regulations. It requires significant investment to ensure that farmers are equipped with the knowledge and skills needed to run their farms effectively.
The UK government has recognized the need to support farmers in addressing these challenges. It has put in place various measures, such as providing funding for research and development and offering training.
Market Challenges
UK farmers and farm workers also face significant market challenges, such as increasing competition from imported products. These challenges can have a significant impact on the profitability of UK farms and the livelihoods of farmers.
To address these challenges, UK farmers are exploring various options, such as diversifying their products, developing niche markets, and exploring new export markets.
Organisations like The Workers Union can offer assistance to farm workers who require support whilst at work.
Success Stories
Despite the problems facing UK farmers, there are a number of success stories. For example, many farmers have chosen to farm sustainably.
There are also plenty of other stories, such as farmers selling organic produce and high-quality meats directly to customers.
The Benefits of Unions for UK Farm Workers
Unions play a vital role in supporting farmers and addressing the various challenges they face. They provide a platform for farmers to voice their concerns and offer news and legal advice.
Opportunities for Supporting UK Farmers
The government and other stakeholders also have a vital role to play, such as providing training and education programs designed to help farmers comply with laws and regulations.
Support UK Farmers
As we have seen, farmers face challenges every day. However, there are many opportunities to support them. Shoppers can buy local food. Farm workers can get protected by joining a union.