Construction Workers In The UK
Many construction workers like yourself may undertake duties that include the use of power tools and motorized equipment on site. Digging trenches, laying pipes and cables, drilling, concrete mixing and bricklaying including groundworks. These are all part of a construction workers normal duties. Working in construction is hard work but can be very rewarding.
The Workers Union Supports Construction Workers
Construction workers are often portrayed in the media as 'scruffy and dirty', with the stereotype of the 'tough construction worker' being reinforced by media, news and social media. The media portrayal of construction workers is also influenced by the fact that many construction sites are dangerous and some workers are badly injured. However, construction workers are just like other workers in that many of them are professional and use their skills to earn a decent income. This means that there are many construction workers with high salaries, benefits and job security. There are many construction workers who are members of a union and enjoy job security and decent salaries.
End Uncertainty For Construction Workers 
Ending uncertainty will make it easier for construction workers in the UK to find work and earn a decent salary. Construction workers often have to give up their jobs if there is a sudden and major change in the direction of a project. This happens a lot in the construction sector.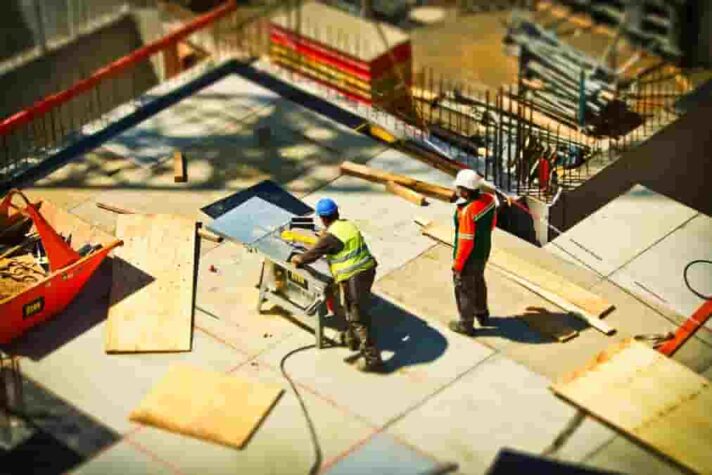 Better Support For Construction Workers 
It is widely accepted that construction workers experience a lot of stress and aggression in their jobs. This can have a negative effect on their wellbeing and cause issues such as anxiety and a breakdown in relationships both at home and at work. By offering individual support to workers The Workers Union hopes to reduce the risk of this happening to their members. Construction workers are faced with a lot of stress because of the nature of their work. Therefore, this union is proud to be leading the way in pioneering a new way of supporting construction workers. The union has developed a new way of supporting its members. The Workers Union has invested heavily in modern technology developed in house. This technology gets you to the right person depending on your individual circumstances and workplace issue.
Conclusion 
Construction work can be dangerous work, and the work environment for construction workers can be very demanding. Construction workers should make sure that they are protected from dangerous work environments, and that they are properly trained, before starting a career in construction. Construction workers should also make sure that they are protected from attacks on their work environment, and on their work by their employer, by the government and by the their union. Joining a union can help construction workers fight back against attacks on their work environment. Construction workers should also make sure that they are properly insured, to protect themselves and their families from accidents on the job and other risks in the construction industry.